Elegant Elements for WPBakery Page Builder
Unleash the power of WPBakery Page Builder with Elegant Elements
and design your website faster than ever
Favorite Elements
You can set frequently used elements as favorite elements by clicking on the star icon next to the element when designing your site. The favorite elements will appear first in the elements list and you can easily access them without need to finding them in the number of elements.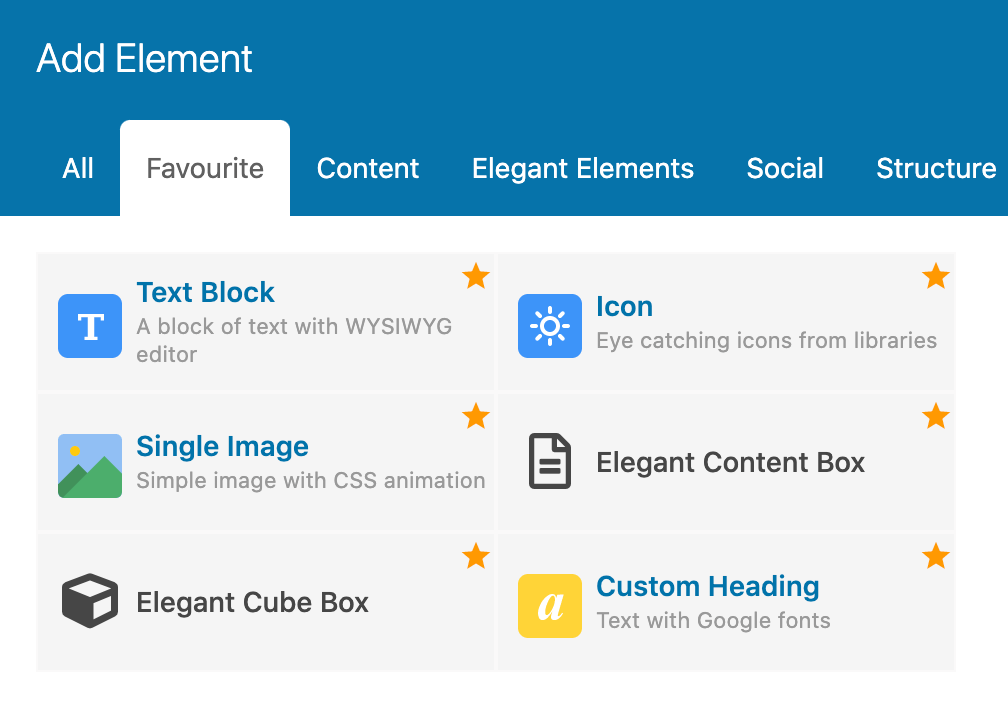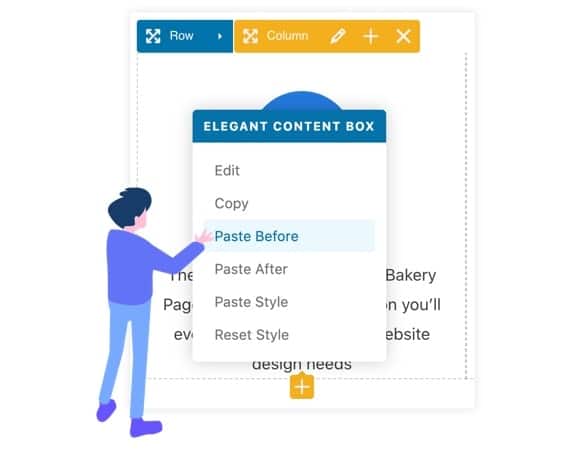 Right-click Menu
With Context Menu or the Right Click Menu from Elegant Elements, you can easily copy the elements from the backend to the frontend or to any section on the same page. You can also apply the styles of the copied elements to the same element on the page. This will save you hours of your time for applying the same styles for all elements.
100% Frontend Editing
All elements within Elegant Elements are 100% frontend editor compatible. Meaning, you can design your website right from the comfort of the frontend editor and see the live preview instantly. Forget the back and forth with the backend editor and the frontend preview and adjusting the styling to make the desired look and feel of any element. Just do it on frontend editor only 🙂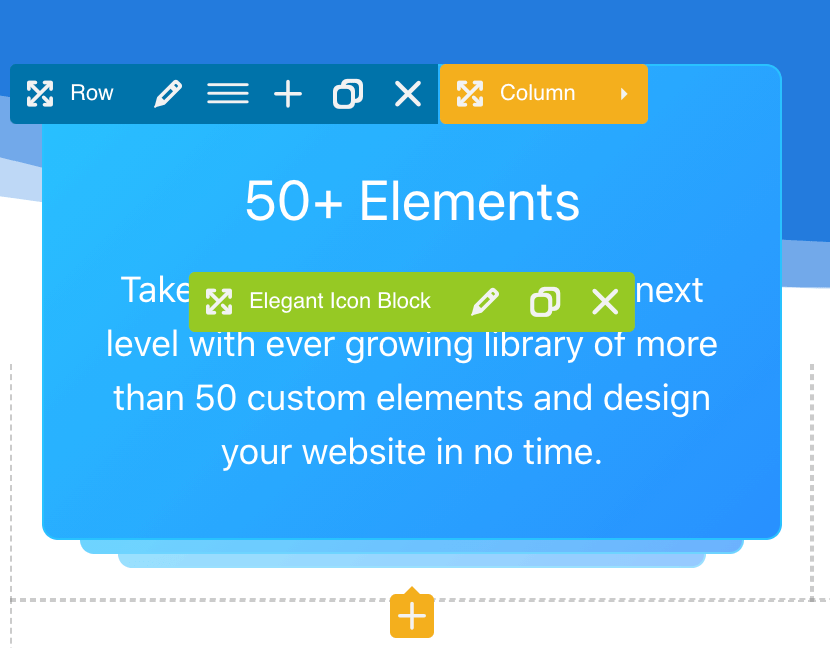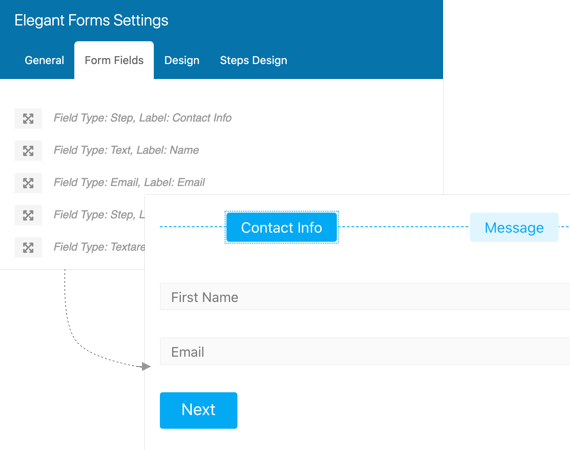 Powerful Form Builder
Need forms to collect data from your users? Elegant Elements comes with a powerful forms element that helps you design your form the way you want. You can create multi-step forms as well and can connect your forms to webhooks from Zapier or Pabbly Connect to easily perform the automation on the form data received.
Custom Header Builder
WPBakery Page Builder works great on building custom page layouts, so why rely on themes for the site Headers? Elegant Elements provides you the unique way to design your headers with drag and drop functionality. So, you get complete freedom to design the entire website however you like it. It's perfect for websites that need custom Header layouts which standard WordPress Themes don't offer.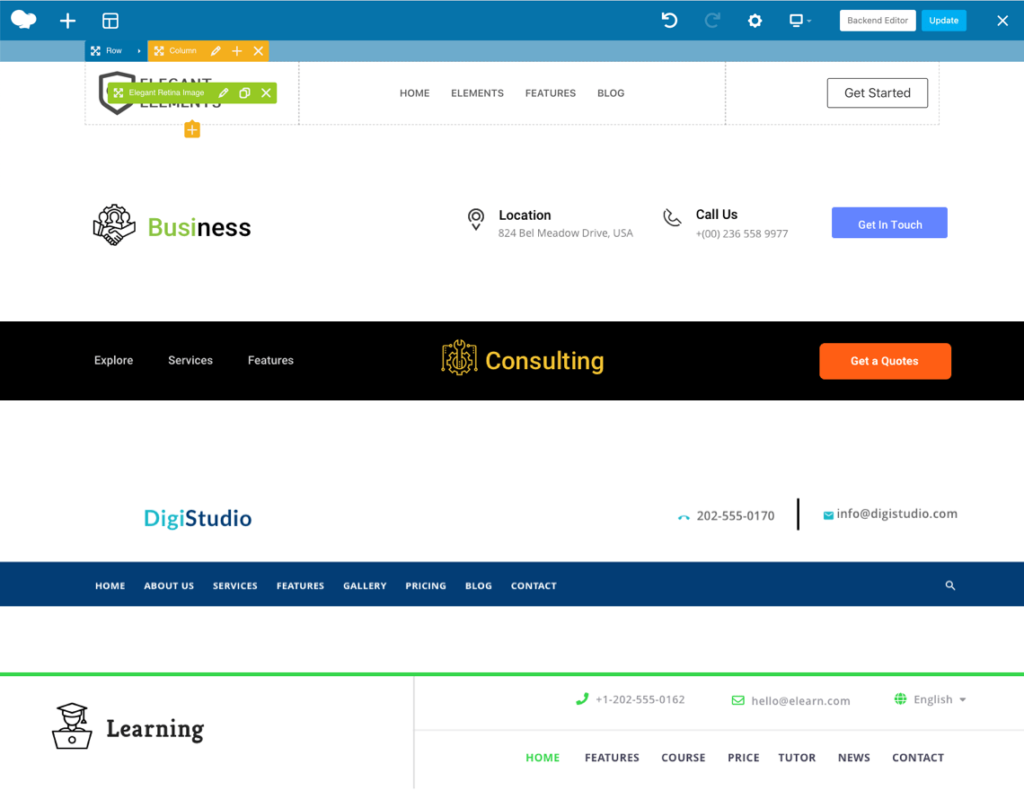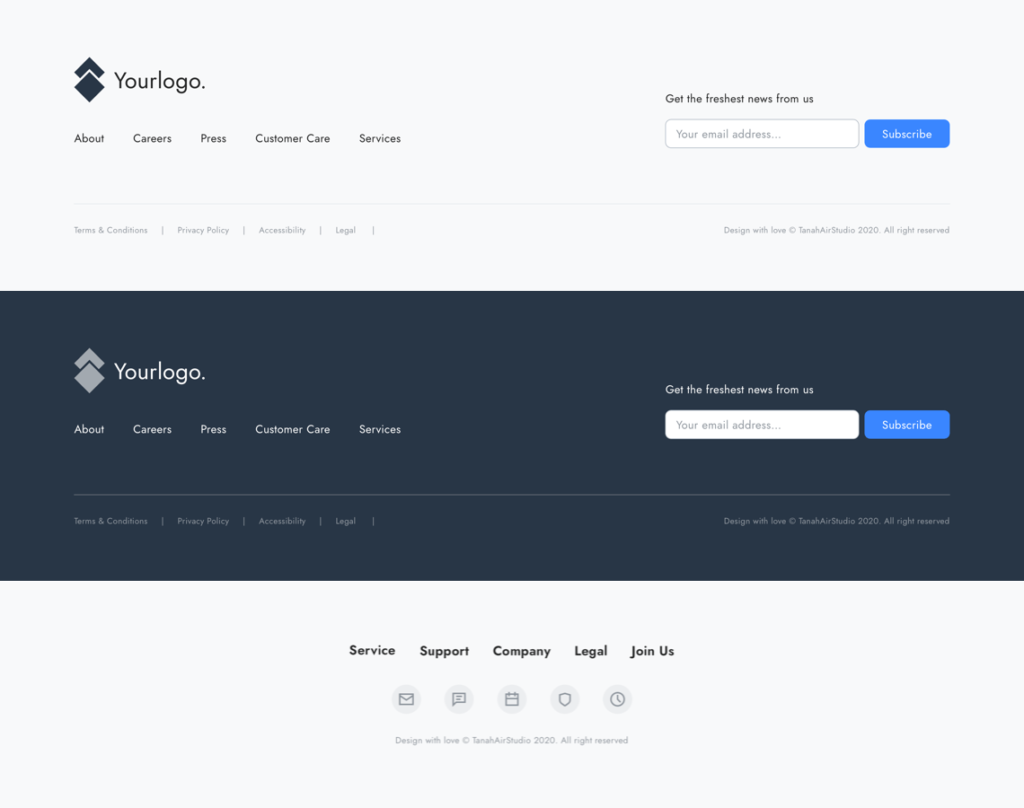 Custom Footer Builder
Footers are the most important part of every website, why not design it with WPBakery Page Builder and make the most out of it? You can design different footers for different pages as well. Widgets are not enough when you want to add more value to your footers and they won't give you complete freedom to design your site footer, so we developed the footer builder using WPBakery Page Builder inside Elegant Elements.
Mega Menu Builder
Navigation is the most important part of any website, so we do take extra care of its design with the ability to design the mega menu with WPBakery Page Builder elements. Now, you can design the mega menu of your website with drag and drop flexibility with Elegant Elements!